QUALIFICATIONS SUMMARY:
More than 35 years experience producing and editing mainstream journalism in staff, editor and contributor positions, including reporting, writing and editing content for newspapers, magazines, books, radio and online sites.
More than two decades of experience securing funds, generating income and promoting programs and curriculum for non-profits, universities, businesses, media and individuals.
More than 25 years experience in public speaking on issues of media, gender fairness, journalism, advocacy for women and public affairs before audiences up to 1,000.
More than 18 years of award-winning instruction, management, innovation, creative instruction, training and curriculum creation and staff coordination on the university graduate and undergraduate levels at the country's leading journalism school. Responsible for broad-scale mentoring of students and faculty, program inception, coordination, implementation and training of instructors.
More than 18 years expertise in creating and delivering editorial workshops and training, specializing in effective messages. Also responsible for marketing, sales and six-figure  income generation for seminars and programs.
Author of three award-winning, top-selling nonfiction books.
Expert at delivery of compelling multimedia storytelling including photo, audio, video, slideshows and text.
Television, radio and digital commentator and innovator with leadership in national and local professional groups.
Proficient in effective social media networking and messaging.

PROFESSIONAL GOALS:
Editorial content production, speech writing, content review, content solicitation, collaboration, executive media training, keynote training, speechwriting,  creative implementation of ideas, program creation, public speaking, workshop coordination, editing and deadline-driven messaging across platforms for corporation, editorial and communication staff management, association or non-profit organization in a range of industries, fields and concentrations.
EDUCATION:
BSJ, Northwestern University, Medill School of Journalism, December, 1978
MSJ, Northwestern University, Medill School of Journalism, September, 1979
SKILLS/ PROFICIENCIES:
Microsoft Office Tools, Word, Publisher, PowerPoint, Audacity, Adobe Photoshop, Adobe Premiere Elements, InDesign, Soundbooth, Soundslides, Flipshare, Excel as well as photo, audio and video gathering.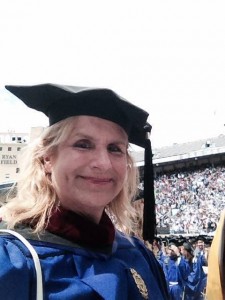 PROFESSIONAL EXPERIENCE:
6/1/2013- Present: Assistant Professor Emerita, Medill School of Journalism, Northwestern University
9/1/2013- Present: Editorial Consultant, University Relations, Northwestern University
6/1/2013-9/1/2014: Director, Medill Public Thought Leaders Faculty Initiative
10/1/2013-10/1/2014: Co-director TEDx NorthwesternU 2014
9/1/2013- Present: Director, Youth Narrating Our World through McCormick Foundation and The OpEd Project
11/2012-Present: Director, Northwestern Public Voices Fellowship
9/2011- 5/2012: Co-Leader, Princeton University Public Voices Fellowship
7/2011-Present: Seminar leader, The OpEd Project
1/2011- 3/2011: Co-Leader, Public Voices Fellowship, Stanford University
7/2003-2013: Assistant Professor, Northwestern University Medill School of Journalism
Graduate and Undergraduate levels
9/2001-7/2003: Senior Lecturer, Northwestern University Medill School of Journalism
6/1996-9/2001: Adjunct Lecturer, Northwestern University Medill School of Journalism
11/2000-7/2003: Writing columnist, Personal Journaling magazine, Writers Digest
9/1999- Present: Author of four nonfiction books
9/1999–Present: Owner, "Michele Weldon's Writing To Save Your Life Workshops"
6/1996–Present: Columnist, West Suburban Living magazine, Elmhurst, Ill.
6/1994-6/1995: Contracted copywriter of direct mail newsletter, Leo Burnett USA
1/1989-2008: Regular freelance contributor, Chicago Tribune including:
Select opinion editorials, 2000-2004, 2008
Weekly News Column, WOMANEWS, 1997-1999
Weekly Business Column, WOMANEWS, 1994-1997
Monthly "Her Say" news opinion column, WOMANEWS, 1990-94
Monthly essays in Style, TempoWoman, WOMANEWS, Health & Family sections 1989-1999
7/1984-12/1988: Columnist, feature writer, Dallas Times Herald , Dallas, Texas
9/1981-7/1984: Midwest market editor, Fairchild Publications, Chicago
3/1980-9/1981: Associate editor, ADWEEK magazine, Chicago
9/1979-3/1980: Managing editor, North Shore magazine, Winnetka, Ill.

BOOKS PUBLISHED:
2014: A Mother and Her Three Sons (SheBooks)
2012: I Closed My Eyes (Updated edition, FastPencil)
2012: Writing To Save Your Life (Updated edition, FastPencil)
2008: Everyman News: The Changing American Front Page (University of Missouri Press)
2001: Writing To Save Your Life: How to Honor Your Story Through Journaling
(Hazelden Publishing, Health Communications, Inc.)Translations: French, German, Japanese, Spanish
1999: I Closed My Eyes: Revelations of a Battered Woman (Hazelden Publishing)
Translations: French, German, Japanese, Spanish, Norwegian, Dutch, Russian
BOOK CHAPTERS, ETC.:
2011: "A Father Is Born From Many Strangers," chapter in NPR's This I Believe: On Fatherhood (John Wiley & Sons, 2011)
2009: "The Changing Nature of News," chapter in 21st Century Communication: A Reference Handbook (Sage Publications, 2009)
1989: "Making Readers Want Novels is Writer's Hardest Job," chapter in Conversations with Joyce Carol Oates (University Press of Mississippi)
SELECT ARTICLES PUBLISHED IN:
AL Jazeera; Alternet.org; Atlanta Journal-Constitution; Baltimore Sun, Bride's; Chicago Magazine; Chicago Parent; Chicago Sun-Times; Chicago Tribune; CNN.com, Dallas Times Herald; Dallas City; Dial; The Guardian, Huffington Post, Journalism Education Review; Los Angeles Times; Medium, More.com, Newsday; New York Times; Nieman Reports; Pacific Standard Magazine,  Parenting; react; Personal Journaling, Quartz; Seventeen; Slate; Spirit; US Catholic; West Suburban Living; Woman's Day; WomensEnews; Women in Media News blog; Writers Digest; more than 60 newspapers in Tribune Media Services.

SELECT SPECIAL HONORS AND AWARDS:
2014: Associate Professor Emerita, Northwestern University
2013: Author of The Decade, George Washington University Law School
2010: Best Chicago Magazine or Newspaper Columnist, honorable mention, West Suburban Living
2009: National Federation of Press Women, First Place, Nonfiction book
2007: Best magazine column, Illinois Press Women's Association
2007: Twenty Years/Twenty Heroes Award
2006: Between Friends, Chicago, Hero Award
2005: Donna Allen Award for Feminist Advocacy, Association for Educators in Journalism & Mass Communications
2003: State of Massachusetts "Step Up and Read" One-Book Program, I Closed My Eyes
2002: Chicago Women In Publishing, Excellence Award, Nonfiction Book
2000: International Women's Peacepower Media Award, Nonfiction Book, Florida
2000: Bread and Roses Individual Courage Award in Publishing, Chicago

OTHER DISTINGUISED RECOGNITION:
2013, 2014: Judge, Best American Newspaper Writing
2013: Judge, National Federation of Press Women Annual Nonfiction Book Contest
2013: Lab presenter, Chicago Ideas Week
2010: Trademark renewed by United States Patent & Trademark Office for original concept and process, "Scribotherapy" awarded in 2004
2005: Co-investigator, Northwestern University Feinberg School of Medicine's Buehler Center on Aging, "Effects of Narrative Writing on Family Care Givers During End of Life Care" project/study
October 2003: Guest of The White House for domestic violence policy announcement
October 2002: Amazon.com No. 5 Bestseller, October 2002 (Writing to Save Your Life)
SELECT PRINT MEDIA INTERVIEWS/BOOK REVIEWS:
Interview, CNN, June 2013
Interview, WBEZ, January 2013
Interview, "Afternoon Magazine with Celeste Quinn," Illinois Public Radio, Jan. 24, 2008
Book review and interview, Chicago Public Radio, "848," February 2008
Interview, "The Milt Rosenberg Show," WGN-AM Radio, March 13, 2008
Guest Interview, "Later Today Show," 1996
Guest Interview, "The Oprah Winfrey Show," June, October, 2002; October 1993
Guest Interview, "Midmorning with Katherine Lanpher," Minnesota Public Radio, October 1999
Guest Interview, "The Jenny Jones Show," NBC-TV, 1991
ADDITIONAL SELECT MEDIA INTERVIEWS/REVIEWS:
ABC-TV; Art and Healing Network; Associated Press, ceque (France); BBC Radio, BBC TV; Bakersfield Californian; Bookforum.com; Booklist; CBS-TV; Chicago Public Radio; Chicago Reader; Chicago Sun-Times; Chicago Tribune; Choice(American Libraries), Cleveland Plain Dealer; CNN, Columbia Journalism Review; Daily Herald; Editor & Publisher; Empower; Evanston Review; Faith, Hope & Fiction; Fargo Forum; Feline(Germany); Gulfshore Life; HealthyWomen.com;Huffington Post Live;  Inside Higher Ed Chronicle, Journalism & Mass Communication Educator; Literarische Agentur (Germany); Los Angeles Times; Milwaukee Journal; Minnesota Public Radio; Naples Daily News; Newspaper Research Journal, North Shore; Oprah.com; Oprah Winfrey Show; Ozaukee Press; Pioneer Press; Publisher's Weekly; Science & Spirit Magazine; Story Magazine; StoryCircle Network; Toastmasters International; Today Show; Washington Post; Waukegan News-Sun; WBEZ; Wharton School of Business' Knowledge; WideThinker.com; WGN Radio; Writer Gazette; Writers Digest; Yahoo News, Zest Magazine

SELECT PROFESSIONAL GROWTH AND DEVELOPMENT:
10. 2014: Moderator, Panelist, Journalism & Women Symposium
10/2013: Panelist, Journalism & Women Symposium
9/2011: Panelist, Journalism & Women Symposium
10/2010: Moderator, "Career Portfolios," Journalism & Women Symposium, San Antonio
10/2009: Panelist on Multimedia Journalism, Journalism & Women Symposium, Salt Lake City, Utah
8/2009: Moderator of Multimedia Panel, AEJMC, Boston
9/2008: International Newspaper Marketing Association conference, Chicago
3/2006: Speaker, Women, Action & The Media Conference, Boston
4/2005: Completed course, "Protection of Human Research Subjects," Social Behavioral Sciences, NU
9/ 2004- 6/2005: Searle Center for Teaching Excellence Fellow, NU
PROFESSIONAL ORGANIZATIONS:
2007-Present: National Federation of Press Women
2004-2006: 1st Vice president, Board of Directors, Journalism & Women Symposium
1996-Present: Journalism & Women Symposium
1999-Present: Association for Women Journalists
VOLUNTEER ORGANIZATIONS:
2013-present: Life Matters Media Board of Advisors
2012- Present: Global Girl Media Board of Advisor
1992-Present: Children's Memorial Guild
2002-2005: Sarah's Inn, Advisory Council
2002-2009: Friends of Battered Women & Their Children, Advisory Council
2002-2003: Amicus, Advisory Council to Cook County Domestic Violence Court
1999-2002: Sarah's Inn, Board of Directors
REFERENCES:
Available upon request.