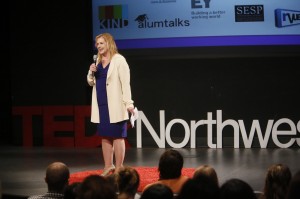 Here you will find a carefully curated collection of some of Michele Weldon's ongoing work as a nonfiction author, journalist, essayist, seminar leader and public speaker as well as select work from books, essays, keynotes, workshops, editorial consultation, opeds and more. You can purchase her books here. Contact: micheleweldon@msn.com Twitter: @micheleweldon
Recent audio, video:
Watch a short video of author discussing her new book, "Act Like You're Having A Good Time."
Watch author on Take The Lead's Virtual Happy Hour January 2020
Listen to June 2019 "Airtime" podcast on "Escape Points"
Watch video of presentation to NU Council of 100, November 2017.
See clips from her NU Summer Writers Workshop 2015.
Watch an October 2015 TV interview on Escape Points.
Listen to her presentation and reading from Prairie Lights Bookstore, Iowa City, October 23, 2015
Watch a clip from Journalism & Women Symposium 2014 panel on online harassment with Mary C. Curtis and Susy Schultz.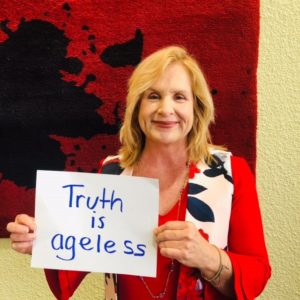 2020:
"Can You Write To Save Your Life?" Thrive Global, April 24, 2020
Catch up with her work as editorial director on Take The Lead's Movement Blog.
Read her monthly columns in West Suburban Living.
2019:
"Not Laughing, Domestic Violence Is No Joke," The Hill, November 22, 2019
"I Go Swimming To Try To Forget," NBC Think, October 6, 2019
"The Indelible Memory of Assault," Pacific Standard, June 27. 2019
"Finding The Positive in Negative Space," Pacific Standard, May 29, 2019
"The Heroine That Every Woman Over 50 Needs," Considerable, March 15, 2019.
Read the three weekly columns at Take The Lead's Movement Blog.
"The Growing Power of Women Over 60," Considerable, March 19, 2019
Last Word Column Archive, West Suburban Living, March 2019
"Is That All There Is? Finding My Purpose," Forbes, February 19, 2019
"Do These 5 Things To Be Happier As You Age," Considerable, January 17, 2019
"Online Dating After 50," Considerable, February 12, 2019
2018:
"Why Would Women Lie?" USA Today, November 16, 2018
"The Role Of Women's Anger," Pacific Standard Magazine, September 2018
"A For Effort, F for Execution: Grading The NYT OpEd," The Hill, September 2018: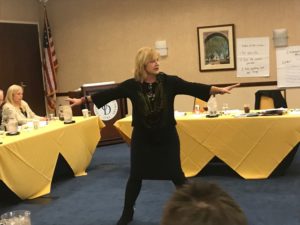 "Stop Telling Women They Are Too Old To Wear Something," NBC News, August 2018
"Odd Woman Out: Favoritism in The Workplace," Fairygodboss, June 2018
"Will Silver Hair Help or Hurt Your Career?" Ladders, May 2018
"Ready To Go Viral? Here's How You Should Dress At Work," Fairygodboss, May 2018
"The Most Effective Way To Combat Age Discrimination at Work," Fairygodboss, April 2018
"Rob Porter Shows How Far We'll Go To Silence Victims" Time Magazine, February 2018
"Find Your Voice: Women Tech Entrepreneurs Speak Out," Huffington Post, January 2018
Take The Lead Women's Movement Blog
Read all Michele Weldon's Fairygodboss articles here
Archived West Suburban Living Monthly Columns 2018 here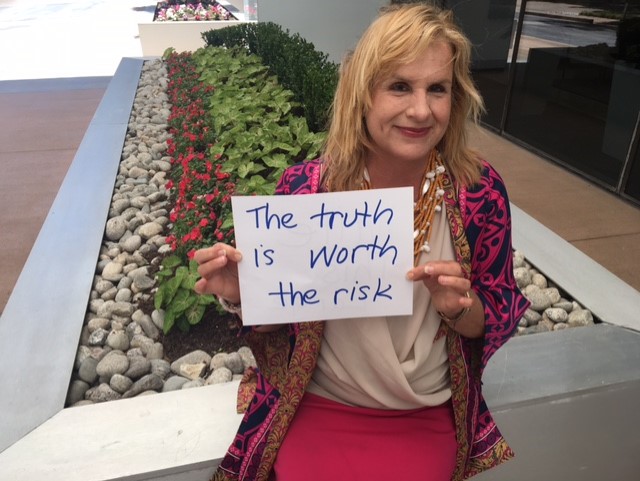 2017:
Get Real: Holiday Snapshots of Motherhood Not All They Seem, Los Angeles Review of Books, December 25, 2017.
Huffington Post Columns on Women in Business.
"How I Raised 3 Feminist Sons," Fairygodboss, December 2017.
"Karaoke in The Kitchen," Last Word Column, West Suburban Living, November/December 2017.
"Pay Attention," Last Word Column, West Suburban Living, October 2017.
"Any Volunteers?" Last Word Column, West Suburban Living, September 2017.
Archived Monthly Columns, West Suburban Living, 2017.
"Age Defying: More Older Women in The Workplace," Medium, August 23, 2017.
Column in Medium, "I Never Apologized For My Father," June 15, 2017.
Listen to her conversation with Amy Guth on WGN Radio on memoir writing, June 10, 2017.
Column in Fairygodboss: "Joke's on You," June 10, 2017.
Column in The Ladders, "Why You Shouldn't Worry About Being Likeable At Work." May 9, 2017.
Column in Garnet News, "Single Mothers Balancing Professional Lives," March 21, 2017.
Column in Women's E News, "10 Leadership Lessons from Beauty & The Beast," March 23, 2017.
Writers Resist in Chicago, January 2017.
Read her latest weekly columns on Take The Lead's Movement Blog.
2016:
Archived collection of weekly Take The Lead columns, February 2, 2016 through present
Column on Thrive Global, "Why Are We Surprised by News Of Domestic Violence?", December 9, 2016
Column in Motto/Time.com," Sexism Isn't A Women's Issue," October 10, 2016
Column on Medium, "'No One Looks Like Me': Why We Need More Women of Color in Leadership," September 30, 2016
Column in Huffington Post, "Reframe The Convo: From Having It All to Valuing Care," September 29, 2016
Column in Washington Post,"Why Are American Mothers Rarely Portrayed as Competent?" May 17, 2016
Column in Huffington Post, "My 5 Best Mother's Day Gifts and Why," May 2, 2016
Column in Medium, "Truth Wins: Takedown of Hastert Proves He Can't Escape Sexual Assault of Minors," April 27, 2016
Column in USA Today, "Catholic Families Need More From Pope Francis," April 10, 2016
Column in Pacific Standard Magazine," How Raising Sons Shapes a Different Kind of Love," March 28, 2016
Column in OZY.com, "How Does A Single Mom Raise A Good Man?" January 5, 2016
2015:
Column for Books By Women, "Lessons Learned From Writing a Memoir or Two," November 17, 2015.
Column in Womensenews.org, "Parenting While Single," October 29, 2015
Column in Medium, "Stand Ins Wanted for 3 Playful Boys," October 7, 2015
Column in Huffington Post, "7 Things Wrestling Taught My Sons That I Could Not," September 8, 2015
Quartz, "Yes, Women can have it all, so why can't Hollywood show working moms with happy families?" August 21, 2015
Excerpt from Escape Points, August 31, 2015, "A Wrestling Mom Tussles With Cauliflower Ear," Narratively.
Excerpt from Escape Points, August 31, @015, "The Challenges of Dating as A Single Mid-Life Mom," Next Avenue, PBS.
Starred Review, Booklist, August 27, 2015.
My column in Cosmopolitan, August 17, 2015, Roller Derby.
My column in Cosmopolitan, July 14, 2015, "13 Things I Wish I Knew Before I Had Sons."
Column in Medium, "Fathers: Lost and Found," June 15, 2015
Column in TIME.com, "Stop Saying Moms Can't Be Ambitious", June 11, 2015
Oped in Chicago Tribune, "Why The Hastert Allegations Are About More Than 1 Man," June 7, 2015
Kirkus Reviews on Escape Points: A Memoir ; Book Launch September 1, 2015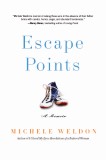 Column in Chicago Tribune,"In Praise of Those Who Stay," May 6, 2015.
Keynote, Indiana University Northwest, Gender, Justice and The Media Conference, March 12, 2015.
Honoree, Bubble Ball, Between Friends, March 7, 2015.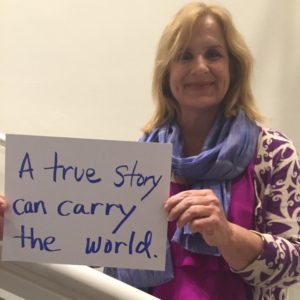 2014:
Column in Medium, "Is It What It is? A Crisis Year for Discerning The Truth," December 30, 2014.
Column co-authored with Deborah Douglas in Pacific Standard Magazine, "Two Executions and The Unity of Mourning," August 22, 2014
Essay on graduation in Medium June 27, 2014.
Mentioned in Soraya Chemaly's column.
Read Pacific Standard Magazine on Fatherless Doom, 6/12/2014.
Read Talking Points Memo on Jill Abramson's firing 5/23/2014.
Read "Good Mothers Die" in Medium May 8, 2014.
Read "Your Brain on Story" in Pacific Standard 4/24/2014.
Michele Weldon was co-director of TEDXNorthwesternU 2014 April 12 in the McCormick Tribune Center Forum. Click for the 9 talks plus her intro.
Watch Medill Talks (February 27, 2014) that Weldon directed and also delivered, "Your Brain On Story."
Read about Tiger Moms in The Guardian on January 9, 2014.
2013:
Weldon on breast cancer awareness and the prevention trap In October 2013.
Discussion on WBEZ on "A call for different voices." September 2013.
Weldon published a piece on age and gender perceptions Sept. 4, 2013 in Quartz with Diana Nyad as the news hook.
Her oped, "Doctors and teachers deserve more confidentiality than journalists?" ran in the August 21, 2013 Quartz.com
Clearing the dark cloud of mistrust among journalists" was Weldon's oped in AlJazeera English August 15, 2013.
Read her oped for CNN 7.9.2013: "For working moms, it's about 'and,' not 'or.'"
Read her Huffington Post Father's Day piece. Also in HuffPo, a journalist's thank you note.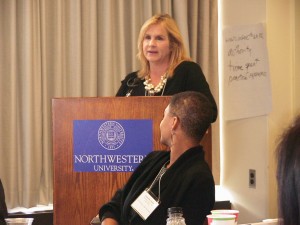 Read her CNN piece June 18, 2013 on Nigella Lawson and domestic abuse.
Read Father's Day piece in New York Times.
Read about take your parents to work, or stay at home for elder care day.
Read her piece in Slate on women who are hot messes, April 5, 2013.
Read her oped in the Christian Science Monitor, "Fallout from Olympic Wrestling Takedown," on February 25, 2013, was reprinted in dozens of newspapers and prompted a guest spot on Wisconsin Public Radio.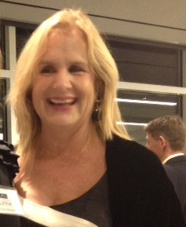 Read oped on Sheryl Sandberg's Lean In and women in media in Al Jazeera on 2/25/2013.
Michele Weldon's piece in Al Jazeera on January 9, 2013 on the Steubenville, Ohio rape was the lead oped.
2012:
Read about Adam Lanza's mother in womensnews in December 2012.
Read about the gender gap in Al Jazeera October 24, 2012.
Authors walk the walk. in Huffington Post October 2013.
Read all her Huffington Post columns here.
Read Father's Day opinion piece in Chicago Tribune, 6.11.2011
Listen to a discussion on WBEZ-Fm's 848 regarding media bias:
Interview with Weldon about first person narrative journalism in Imagination Publishing:
Read a blog about her work as a journalist and author.