Receiving Emerita Faculty award from Northwestern University President Morton Schapiro (l) and NU Provost Daniel Linzer in 2014.
2022: Gilda Radner Award from Story Circle Network for Act Like You're Having A Good Time. Read the interview here. 
2022: Illinois Women's Press Association:
1st Place, Personal essay (article from author's perspective with single thesis, supporting statements and conclusion)- Michele Weldon, Not About The Soup: A Sister's Recipe For Her Brother's Last Days
1st Place: – Speech- Michele Weldon, She Is One Of Us
1st Place:  Editorial/Opinion – Michele Weldon, HBO Max's 'Sex and the City' reboot also revives outdated marriage tropes, First Place1st Place: Feature, Print-based newspaper – Michele Weldon, Americans Are Hitting The Road To Get Vaccinated, First Pl
2021: 1st Place, Gold Award, IPPY Award, Best Essay Book, Independent Publishers Association, Act Like You're Having A Good Time.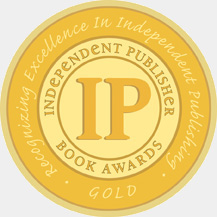 2021: Best Nonfiction Book, Illinois Women's Press Association, March 2021
2021: Honorable Mention, Nonfiction Book/Memoir, National Federation of Press Women May 2021
2020: Honorary Chair, Deborah's Place Event, May 7, 2020
2020: Winner, Peter Lisagor Award, Chicago Headline Club Independent Blogs, April 2020
2019: Winner, Chicago Journalists Association, Blog Category, January 2020
2016: Winner, Memoir, Great Midwestern Book Festival
2016: Grand Prize Award Finalist, Short List, Eric Hoffer Book Awards
2016: Society of Midland Authors, Finalist, Memoir/Biography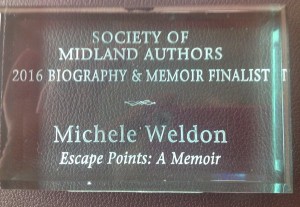 Booklist Editors Choice of Best Books for 2015, Social Sciences category.
2015: Stand Tall With Courage Award, Sarah's Inn
2015: Honorary Chair, Honoree, The Bubble Ball, Between Friends
2014: Assistant Professor Emerita, Northwestern University
2014: Judge, National Federation of Press Women, Nonfiction Book Contest
2013: Author of the Decade, DV Legal Empowerment Appeals Project, George Washington University Law School
2013, 2014: Judge, Best American Newspaper Writing
2009: National Federation of Press Women, First Place, Nonfiction book
2008: Helen Verba Lecture Series Speaker, Denver Press Club
2007: Best magazine column, Illinois Press Women's Association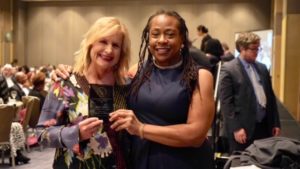 2007: Twenty Years/Twenty Heroes Award
2006: Between Friends, Chicago, Hero Award
2005: Donna Allen Award for Feminist Advocacy, Association for Educators in Journalism & Mass Communications
2004-2005: Searle Center Teaching Fellow
2003: State of Massachusetts "Step Up and Read" One-Book Program, I Closed My Eyes
2003: Best Faculty Member, Kappa Delta Sorority, March and June 2003
2003: Sarah's Inn Visionary Award
2002: Chicago Women In Publishing, Excellence Award, Nonfiction Book
2000: International Women's Peacepower Media Award, Nonfiction Book, Florida
2000: Bread and Roses Individual Courage Award in Publishing, Chicago
1999: Winner, Soul Award for Books, American Pen Women
1999: Finalist, Association for Women Journalists, Commentary Writing
1997: Finalist, Nonfiction Book Contest, National Writers Association
1997: First Place, National League of American Pen Women, Essay Contest
1996: First Place, Writer's Digest 1996 Writing Competition, Personal Essay
1995: Finalist, Writer's Digest 1995 Writing Competition, Personal Essay, 1995
1987: Best Newspaper Columnist, Dallas Psychological Association
1979: Most Outstanding Undergraduate Female Journalism Student, National Pen Women